About 6 Hour Adult Drivers Ed Course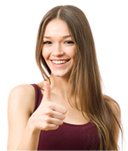 As of March 1, 2010, Lawmakers in the state of Texas made it obligatory for any person residing in the state between the age brackets of 18 to 24 who is willing to apply for the first time should finish the six hour TX adult driver's Ed course in order to obtain a Texas Driver's license.
Before this TSIEC approved law was passed, Texas residents over the age of 18 were allowed to directly go to a DPS office and apply for a driver's permit or license without any additional training. Now since this 6 hour course training has become mandatory for unlicensed residents in the age bracket of 18-24, fulfillment of this driver education program has become a requirement.