Texas 6 Hour Driving Course Online
Residents between the age bracket of 18 and 24 are required to take the adult drivers education course to obtain a driver's license. The duration of this course is six hours and is necessary for those who want to obtain their first driver's license in the state of Texas. Our program is approved by the TEA and TDLR - the Texas Department of Licensing and Regulation. The best feature about taking your driver's education here is that we do not have a written test at the DPS! The final exam you take here is online and counts for the required DPS written test.
No Written Tests Required at the DPS!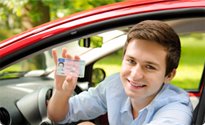 The best part of taking our six hour course is that, you also pass the written DPS test requirement. All you have to do is simply pass our course and you will receive a certificate by E-mail that states your completion of the DPS written exam as well. After obtaining the certificate, you have to present the certificate in the local DPS office and acquire your license. Keep in mind that if you are acquiring a license for the first time then you are required to take a behind the wheel exam.
Mandatory Course at a Comfort Phase
In only six hours you will complete our exciting and lively Texas adult driver's Ed course. You have the freedom to create your own schedule with the aid of our software. You can finish the course from the comfort of your home or complete it from any possible mode that has an internet connection, whether you are at work or at home. How much easier can it be to acquire your first Texas driver's license?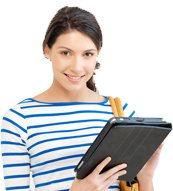 Perfectly Matches Your Schedule
This Texas 6 Hour online driving course designed by us is the perfect for adults with busy schedules who do not have the time to sit in a classroom or those adults who cannot drive to DPS and take our written test. This also involves waiting in queues at the TX DPS for more than an hour while waiting for an available computer. Our online exam eradicates the need to be at the local DPS.
Obtaining this valuable knowledge and insight before you get on the road will boost your confidence and driving experience. Our course is also available now in Spanish version.